open eye mental health campaign

---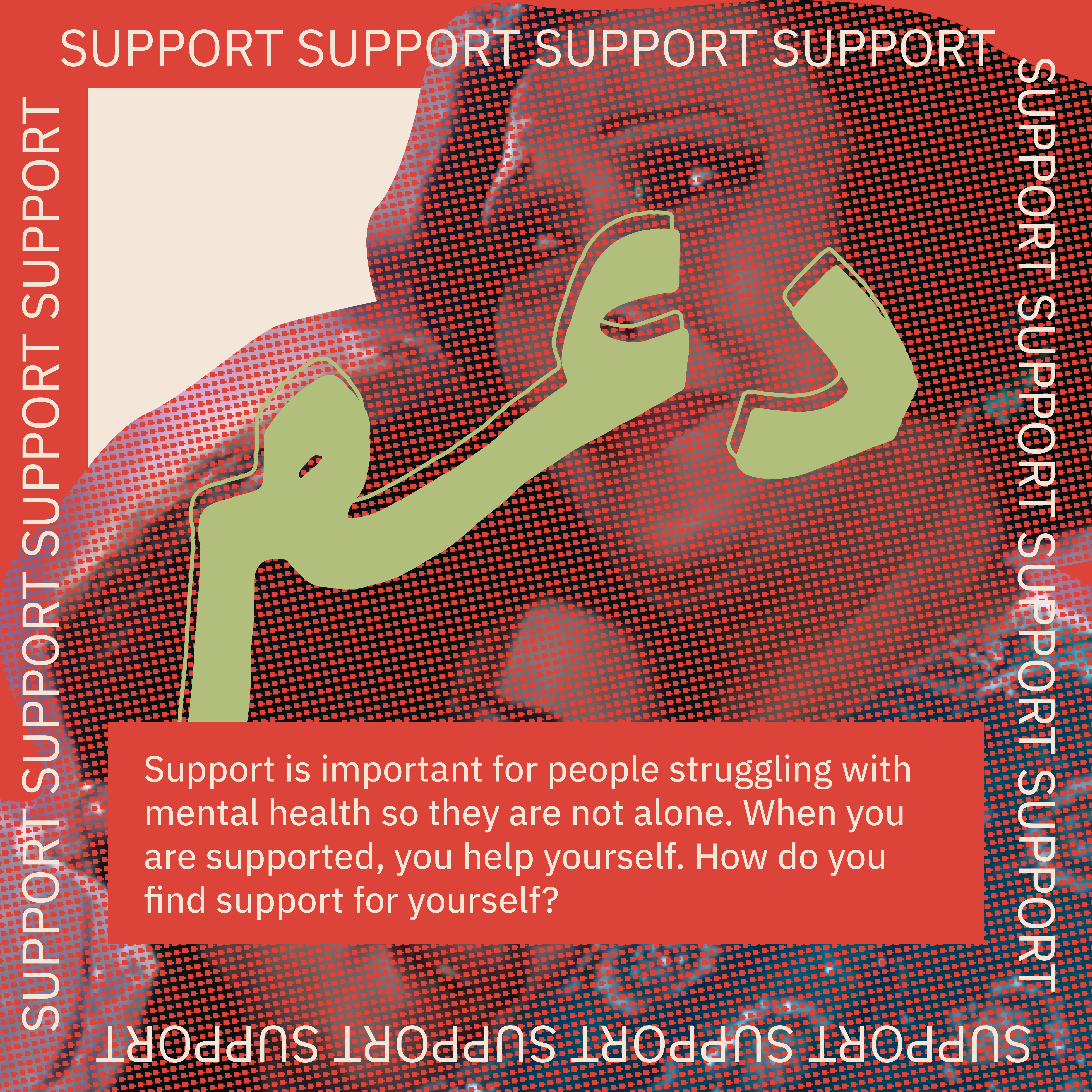 Open Eye Mental Health Campaign was an ambitious project for me to embark on, but I had been wanting to work with Arabic script for a long time. I wanted to design a campaign that reaches out to the Arab community to raise awareness and educate about mental health, which is a very stigmatized and taboo subject. The name goes against the idea of Evil Eye, which many in the Arab community think that an individual has a mental illness because someone gave them the evil eye. This campaign, however, using handwritten Arabic script to encourage a more friendly and approachable feeling to the campaign, is meant to go against the evil eye idea and more welcoming; welcoming you with open eyes and an open mind. Using promotion posters, educational social media posts, and an engagement project hosted by Open Eye, I intended to educate on mental health vocabulary and encourage conversations with Arab mental health lecture events.

The engagment project or event that Open Eye is hosting is using vintage Arab hollywood plays, which are very popular and comforting amongst the older Arab generations, to encourage people to open their eyes to mental health conversations. Using theatre workshops and post-show panel discussions with psychiatrists and counselors, Open Eye allows participants to take a leap and take a step out of their comfort zones.
brand identity design, 2020
A look at my process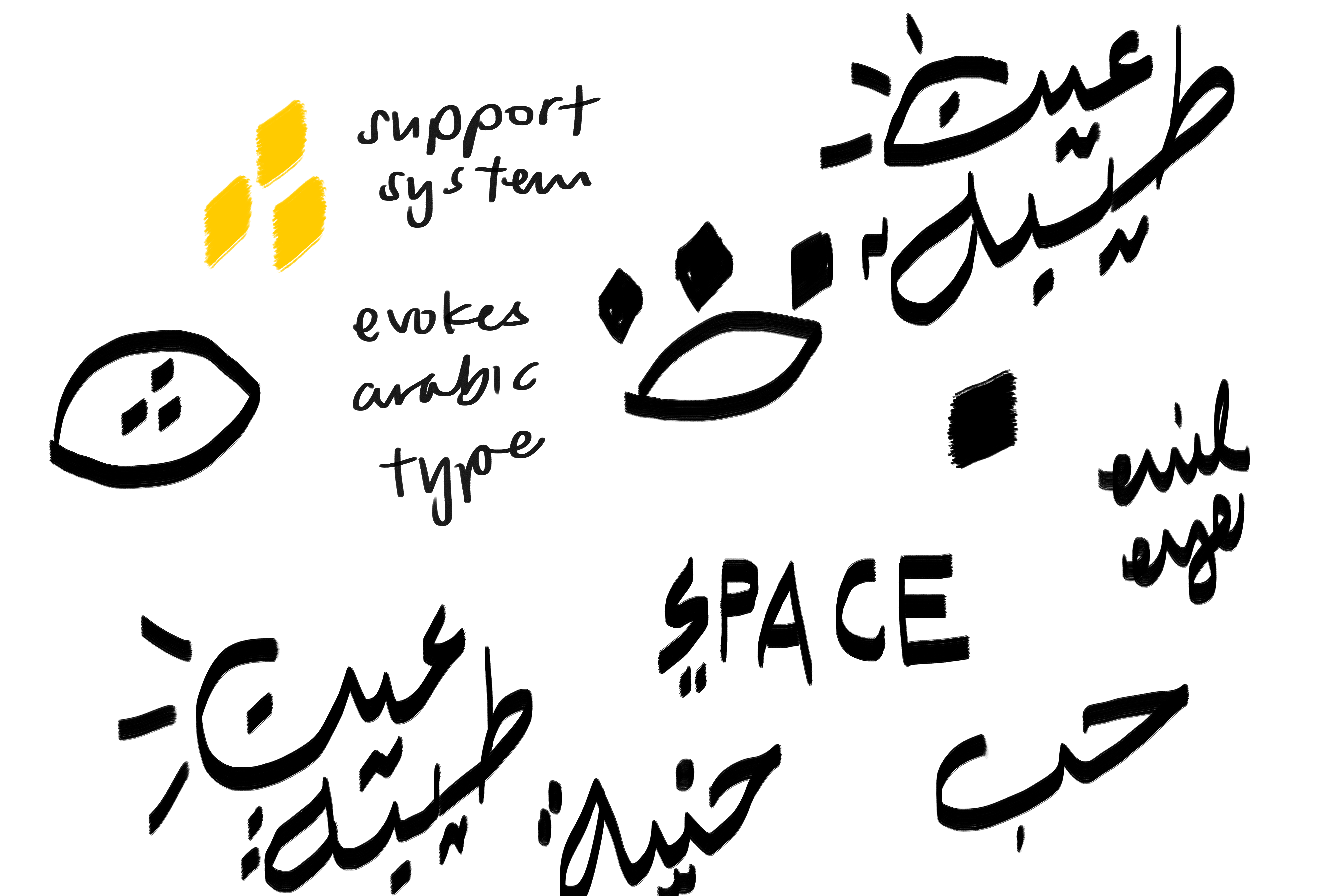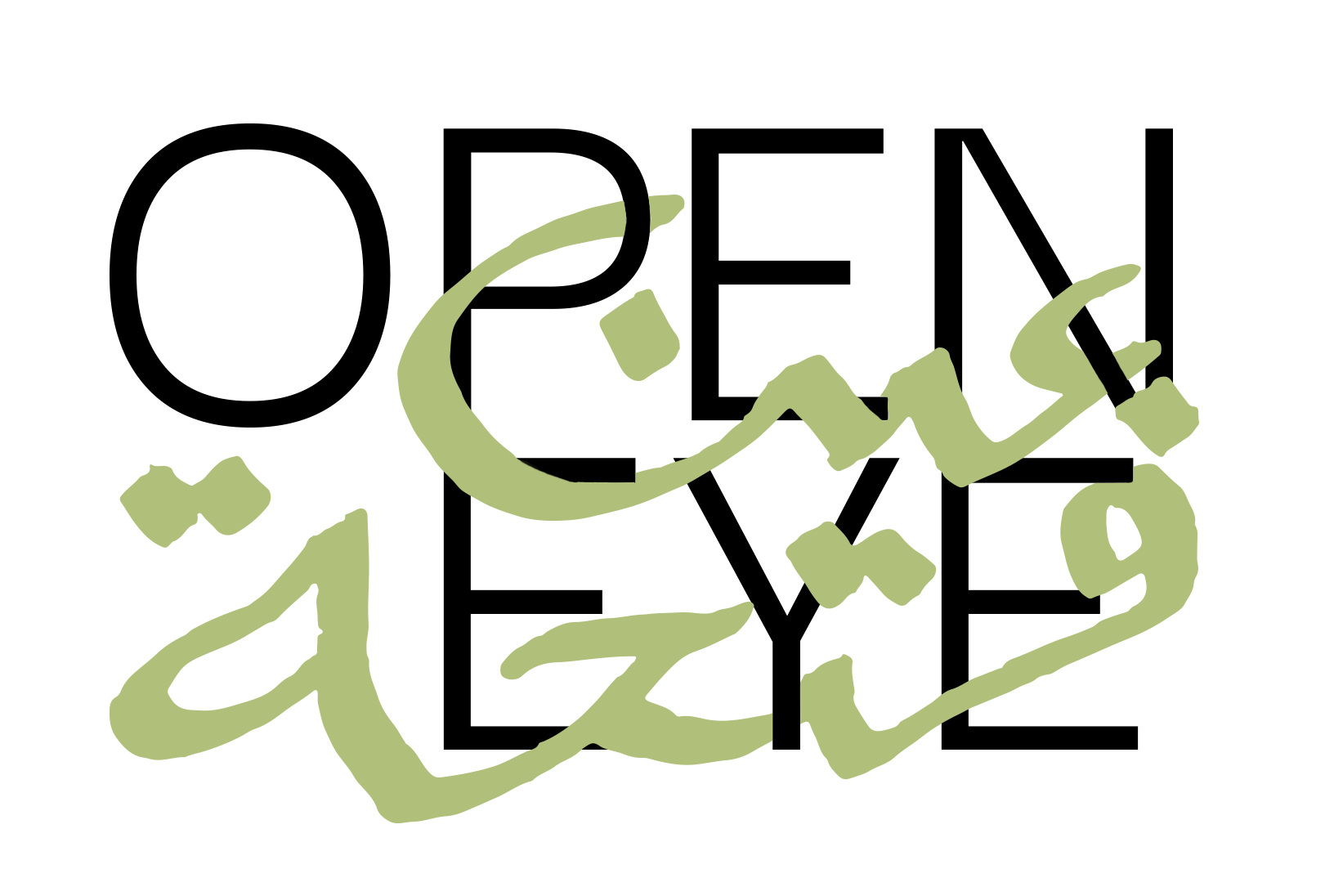 Mental illness is a very taboo subject in the Arab community, so I did some research on why that is. I know that tight-knit community and family is a big part of Arab culture, so I explored that idea through logos by playing with the diacritics on the Arabic alphabet, or i'jam. A big part of this process was practicing my handwriting since I felt rusty, and I explored the visual composition made up by the letters.

Additionally, the idea of the 'evil eye' is a found to be a culprit for mental illness amongst the Arab community. Many believe that if someone is struggling with mental health, they were given the evil eye and cursed or riddled with this misfortune. Using that as a jumping off point, I took the direction of positioning the campaign as a safe space for the community to raise awareness and feel comfortable breaking the stigma and starting the conversation around it. I came up with Open Eye, and I weaved in handwritten calligraphy onto the typeset text. I had lots of fun doing it, too!