museum of immortality

---
.
The Museum of Immortality brand identity uses the ampersand to keep with the theme of immortality and continuity. With the initial museum assigned to design a brand identity for being Museum of Vampires and Imaginary Creatures, I made the decision to rename it the Museum of Immortality to be more encompassing of more supernatural creatures. I also found images of supernatural sightings and designed the images to fit with my brand. For the digital sites, the frame is functioning as it does in a physical museum space, framing different supernatural creature sighting images. The posters use the same idea behind the logo, the ominous dark empty center, to hide images of creatures so that the viewer looks closer to make out a creature.
brand identity design, 2020
A look at my process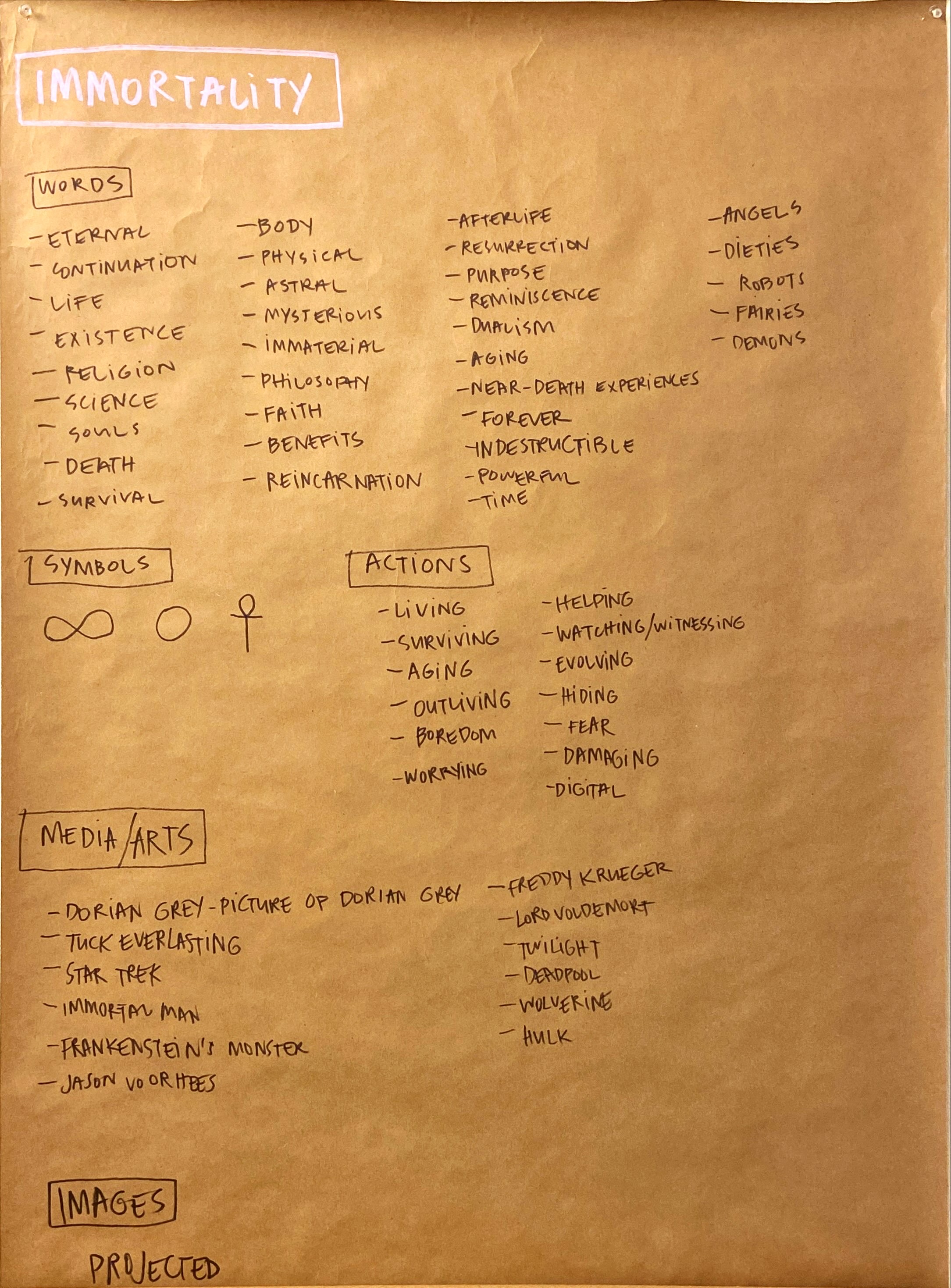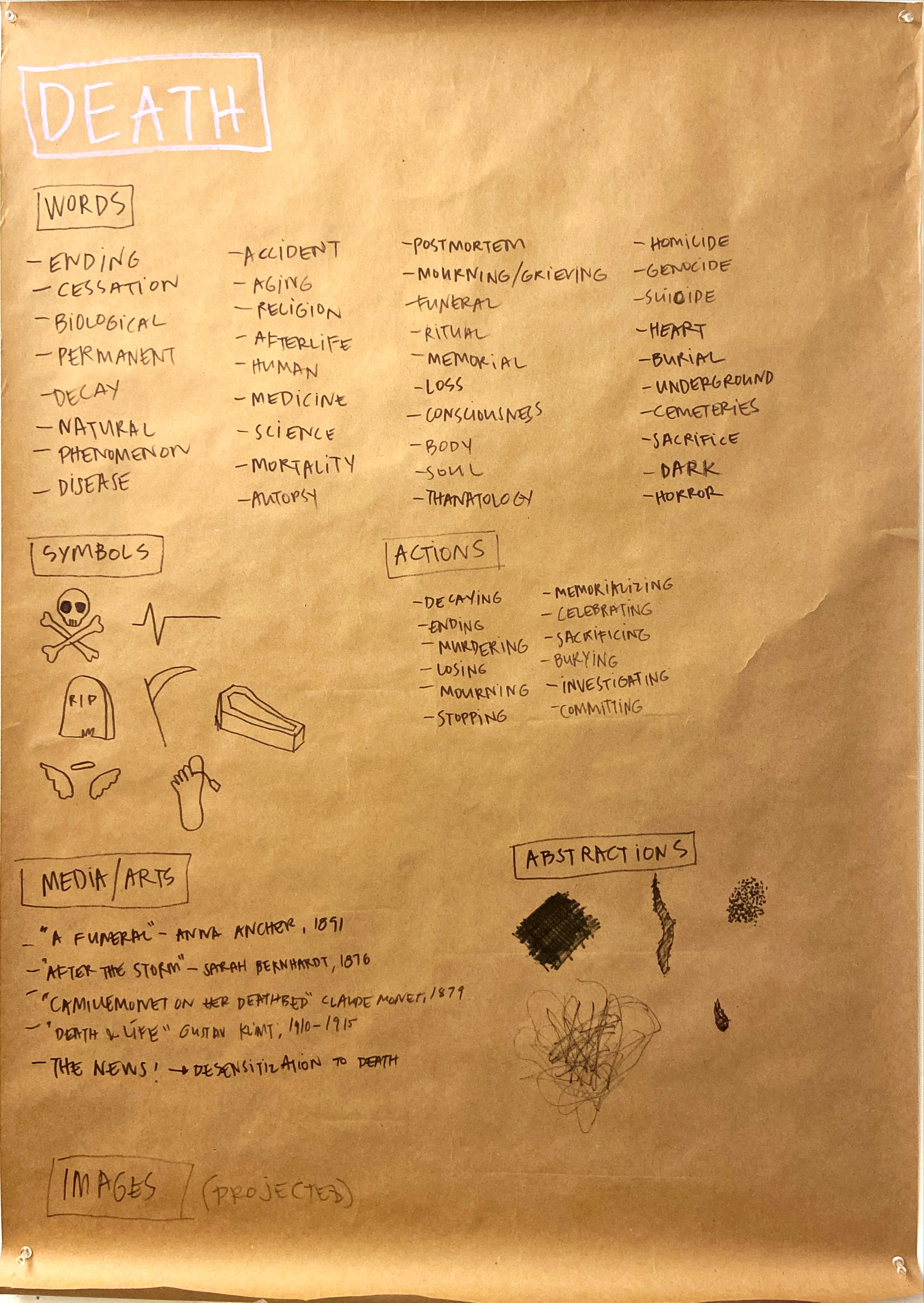 I began my logo ideation with type—I had a vision from the start of what kind of feel I wanted for this museum. I wanted something sophisticated and eerie. Through my search for the best-fitting typeface,
I found myself gravitating towards Roman Type inspired fonts.
For the logo, I initially was exploring ideas of immortality (fountain of youth, pill or elixir of immortality, the pyramid shape as a symbol of eternal life in the beliefs of Ancient Egyptians), symbols of blood inspired by vampires, and images of vampire castles.
I stumbled across a very interesting ampersand design from the Sinistre typeface and ultimately decided to design a frame out of it, a clever way to utilize a conjuction to create a symbol for continuity and becomes relevant to a museum's framing of artwork.
As for image treatment, I searched for supernatural creature findings, and came across a website called
Cryptid Wiki,
which eventually became a useful resource for me as I designed my brand identity.